Hey everybody, I know it's been a while since I've let you know what I've been up to. Even though I announced my retirement this past July, I've still been pretty busy. So let's start with Monster Cup.
That was the last big thing we went to. It was good to see my team, and hang out with the old crew. The Feld guys wanted me to ride an exhibition lap before the night show began because I'm a past winner. But since it's been a while since I've ridden Supercross, I asked if I could do a couple laps during practice just to get a feel for things. That was really cool. I enjoyed that, and also being able to ride the new 2016 KX450F. I hadn't had a chance to ride it until then.
I was really impressed with the new bike. They increased the power a little bit, and they dropped right around eight pounds. For me, the biggest thing was how easy it was to ride, and the eight pounds it lost was huge, too.
We had a stable bike for all the years I raced it, but it is even more stable now. Over the years I had some little complaints here and there that we were always working to improve on, but it seems like Kawasaki nailed it with the '16.
It's not a whole lot different than the old bike. It just does everything a little bit better. I hadn't ridden Supercross in over a year and a half and I was able to jump right on that thing and ride with those boys.
A lot of people were saying 'you should race', but practice was enough for me. Those boys have been putting in their work all season, so to think that I could go out with race with them is a real long shot. It was fun being back at races without the stress level of racing.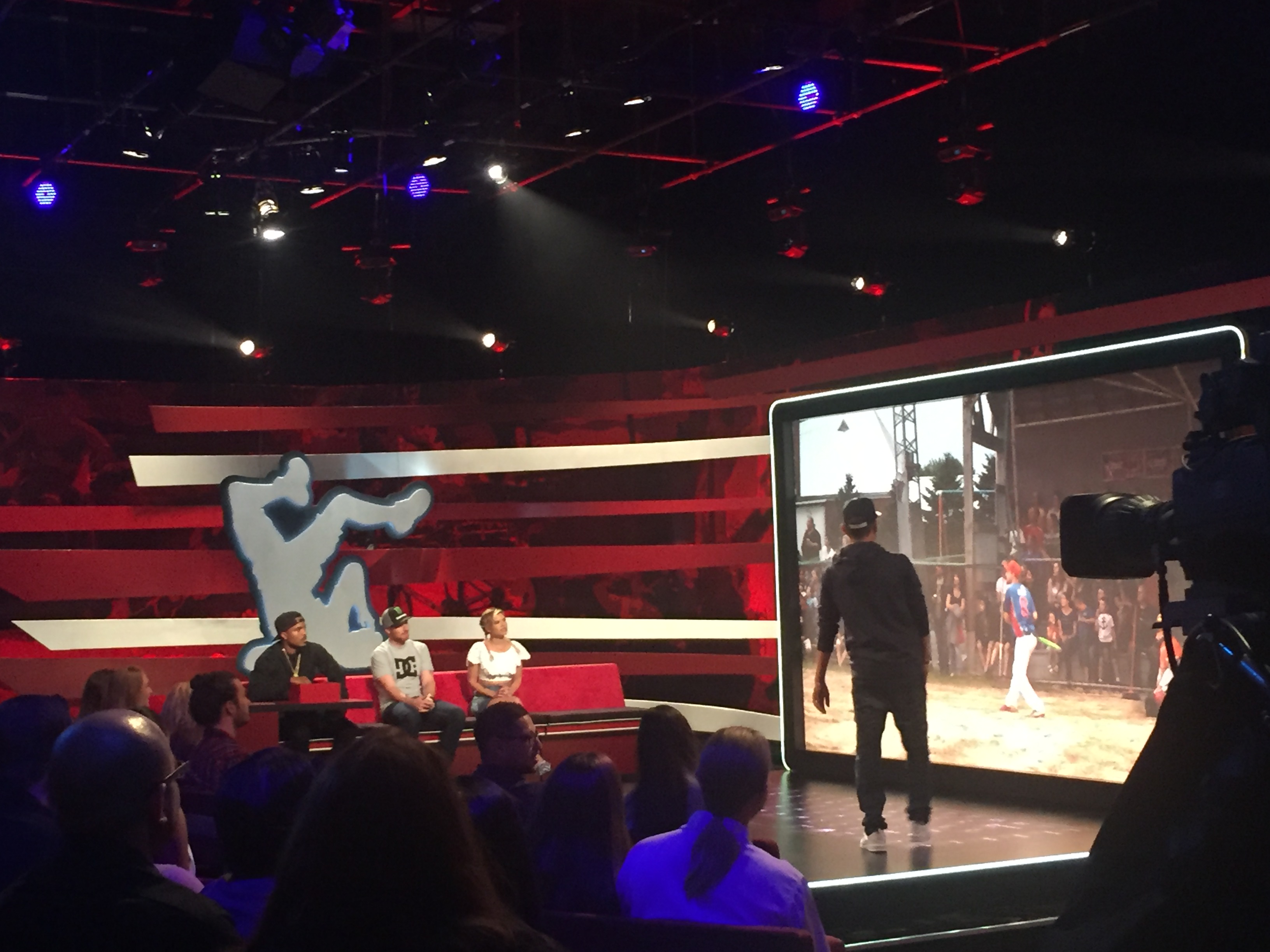 Stay tuned for my guest spot on MTV's Ridiculousness in February. It was fun to do but I wish I would have been quicker on my feet with the jokes!
After that, I flew back to California and did a episode of Ridiculousness. Rob and all the crew there are cool. The episode aires Thursday, February 25, at 7pm on MTV. I wish I would have been a little quicker on my feet with jokes and things to say, but it was a cool experience for sure.
A few days later the Transworld guys came up to Washington to film for Premix, a new video they just released. We were able to do some riding on a two-stroke that my mechanic Mikey built about six years ago. It was the last Stewart KX250 they built. The bike ran great and it was fun to ride the thing. It's way slower compared to a new 450, and kind of raises questions in regard to how fast 450s are nowadays, and the things guys can jump… but I had a lot of fun and we were able to ride two different tracks, and drink some beer. I wasn't even that sore the next day… guess I still got it, haha.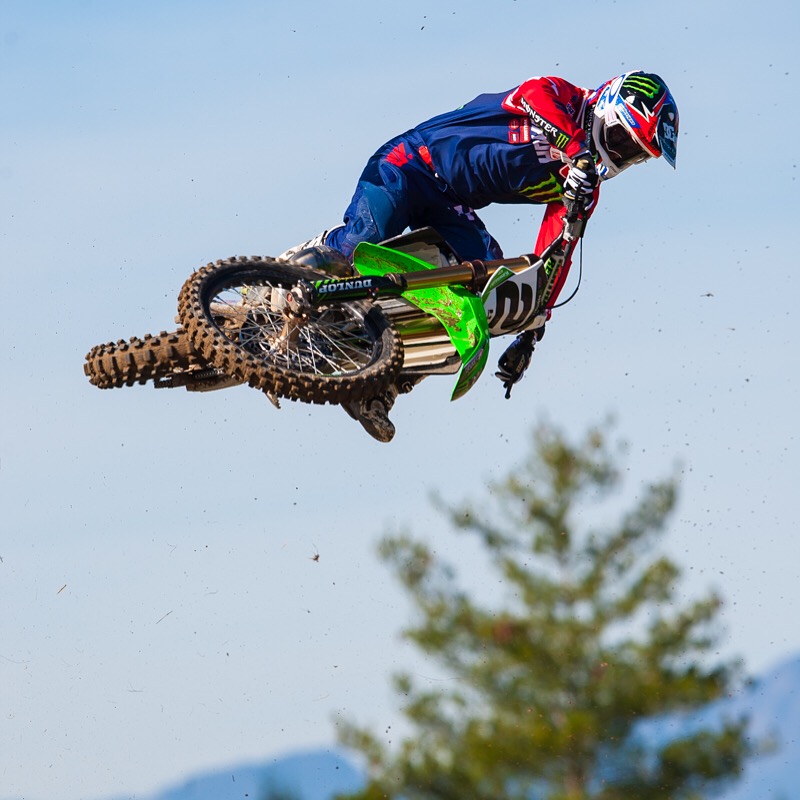 A few years back my mechanic Mike Williamson built me this KX250. After a couple years collecting dust in the garage, I finally had a chance to ride it for Transworld Motocross's new film, Premix.
Since then, I have been doing some stuff around home. Have had a few adventures on the water the last couple days. I just put in a nearly 24-hour stint moving a house boat 50 miles with my cousin… or I should say, helped him move it. He was the real Captain. It was a 44 x 27-foot two story house boat. We used my SeaSport as a push tug through the shipping and ferry lanes across the ocean. Yeah, it was pretty hairball, but he made it in one piece. Other than that, I've been doing a little bit of hunting. Haven't got Bambi yet, but I've been trying, haha. Blacktail deer are pretty hard to hunt.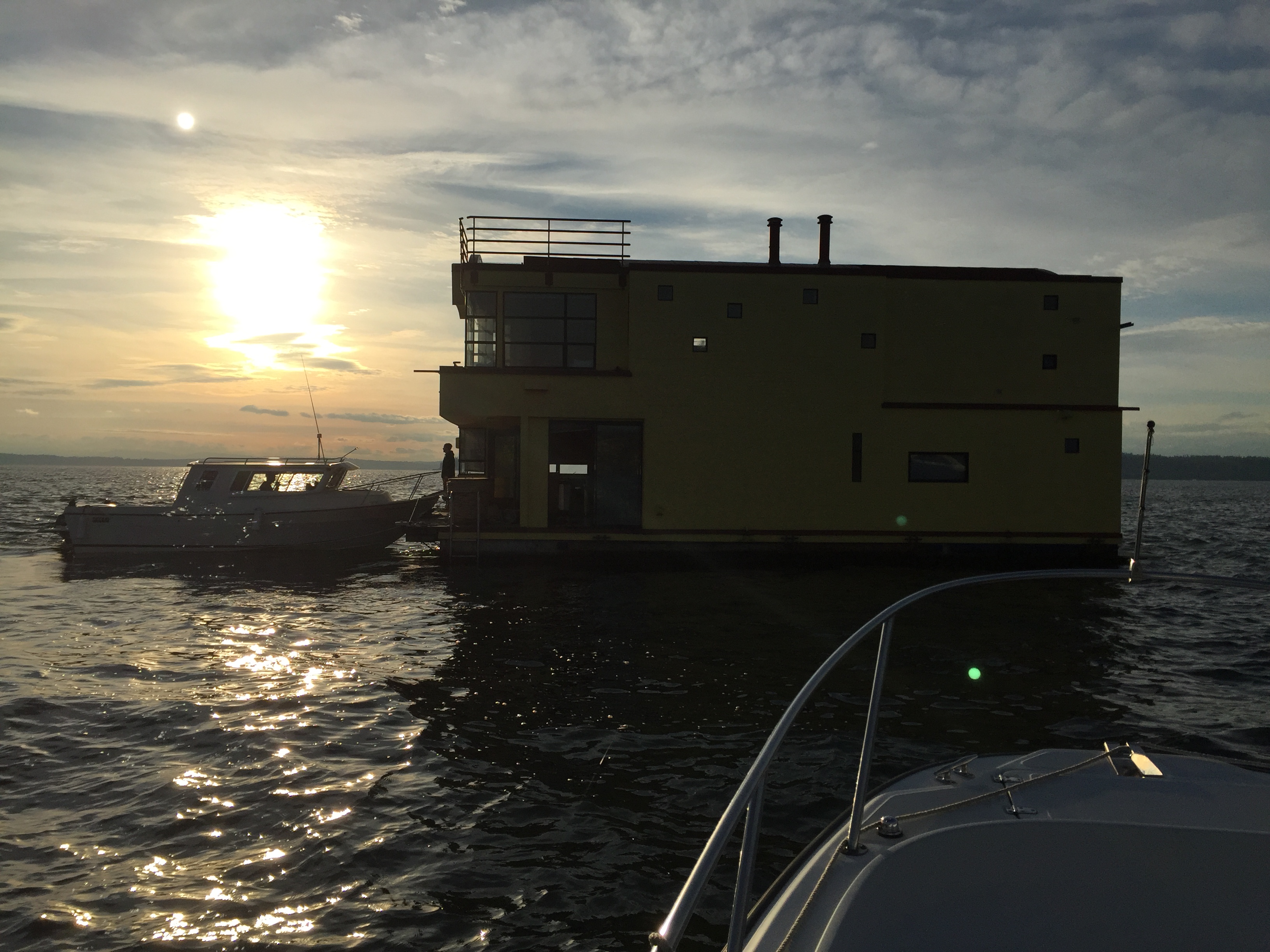 My cousin and I moved his new two-story house boat 50 miles across the Puget Sound. We're lucky we didn't sink it!
A couple of weeks ago, I got the opportunity to get behind the wheel with the Brenthel Industries team for the Baja 1000. It was quite the experience, and I will fill you in on what happened next week. – RV