So, a few days before last month's Baja 1000, I got a surprise phone call… "Do you want to jump in the truck, and race Baja with us," asked Jonathan and Jordan Brenthel.
I could hardly believe what I was hearing. Obviously you know my answer, "Yes!"
Jonathan and Jordan own Brenthel Industries. They are a Southern California-based race shop that specialize in building off-road racing vehicles, like the No. 873 TT Spec truck we raced. For those that don't know, TT Spec is essentially a trophy truck chassis with a production-based engine, like a stock Chevy LS3 V-8 with around 525 horsepower. In a lot ways they are similar to a trophy truck, only top speed is limited to around 117 mph versus 140-plus mph.
So away we went. I spent almost a week down in Ensenada, Mexico, eating some unbelievable street tacos, and having a whole lot of fun.
The week before Baja, we drove south of the border and did some pre-running in a Class 1 buggy to get a feel for things, and to see which direction the compass needle was suppose to point, haha. After that, we returned and headed to Barstow, California to put time in the driver's seat. We did two 10-mile laps to get a feel for it and to set-up the controls.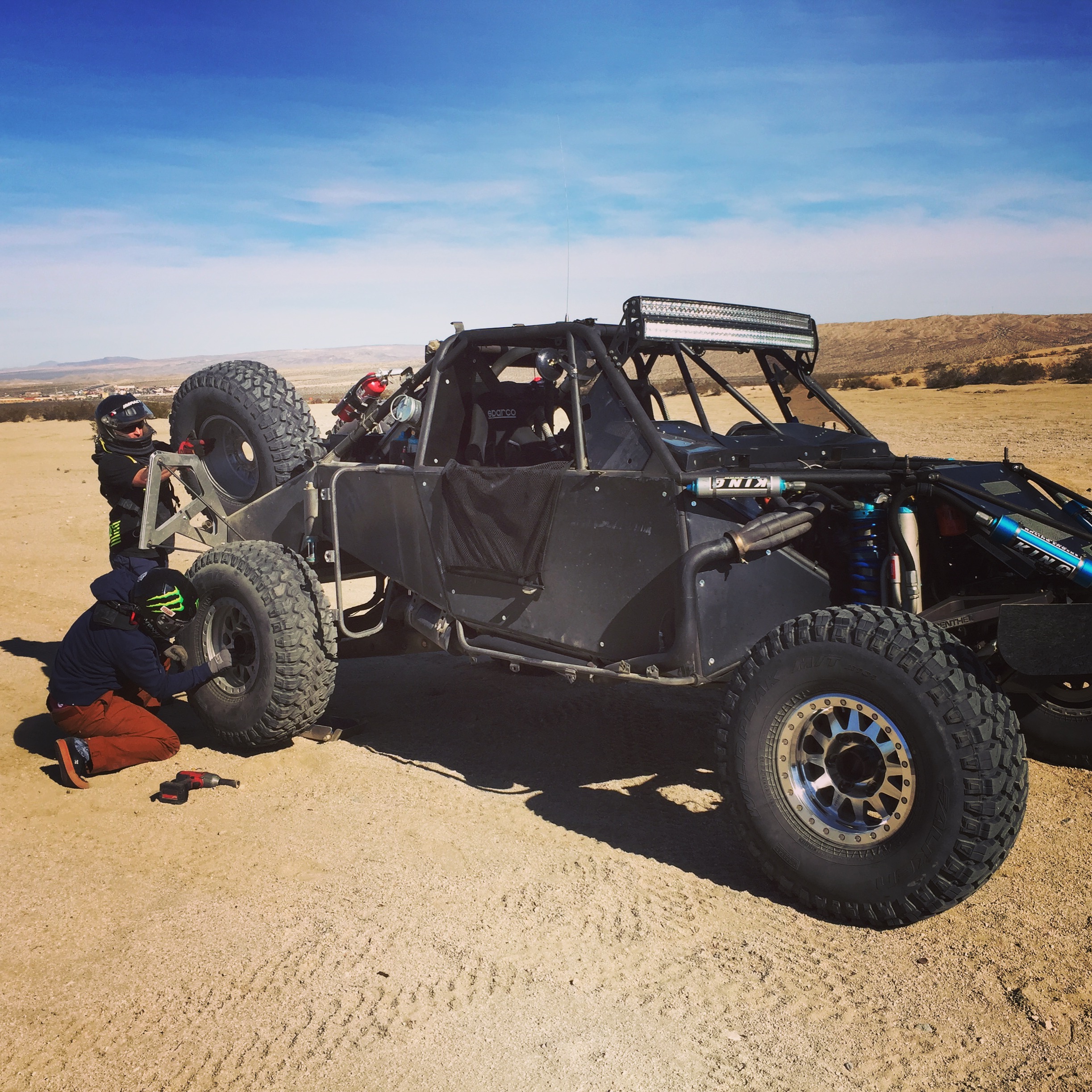 (After a quick pre-running session in Mexico, we returned to California to do an abbrieved shakedown near Barstow, California in the race car.)
Even though I had zero experience in the truck, or driving off-road, I wasn't nervous. The only thing I was worried about was potentially messing up the race for my co-drivers, Rody Amaya and Jonathan. It's one of the biggest off-road motorsports out there, and they put in a lot of work getting down to Baja, so I didn't want to mess anything up for them. Go figure the steering rack mounting bolts sheered off early in the race, right around the 132-mile mark (this year's race was a 840-mile loop). But believe it or not, it wasn't my fault. Shit happens.
Before that, my co-driver, Robert Llewellyn said we were hauling ass – yet still in control – especially considering I'd never been in the truck before. So that felt good. I was happy to know that I had a decent pace. It wasn't race winning speed, but for my first-go that certainly was positive to hear.
It's hard to describe the sensation behind the wheel. The amount of suspension travel it had, and the things you could hit was unbelievable. It was plain stupid what you could run into with the thing. Of course you have to be mindful for rocks, and the tires— being careful with the sidewalls — so you don't have any punctures. Also, not hitting rocks toward the middle of the truck, because that's where the driveline is. Thankfully, the Falken tires did its job.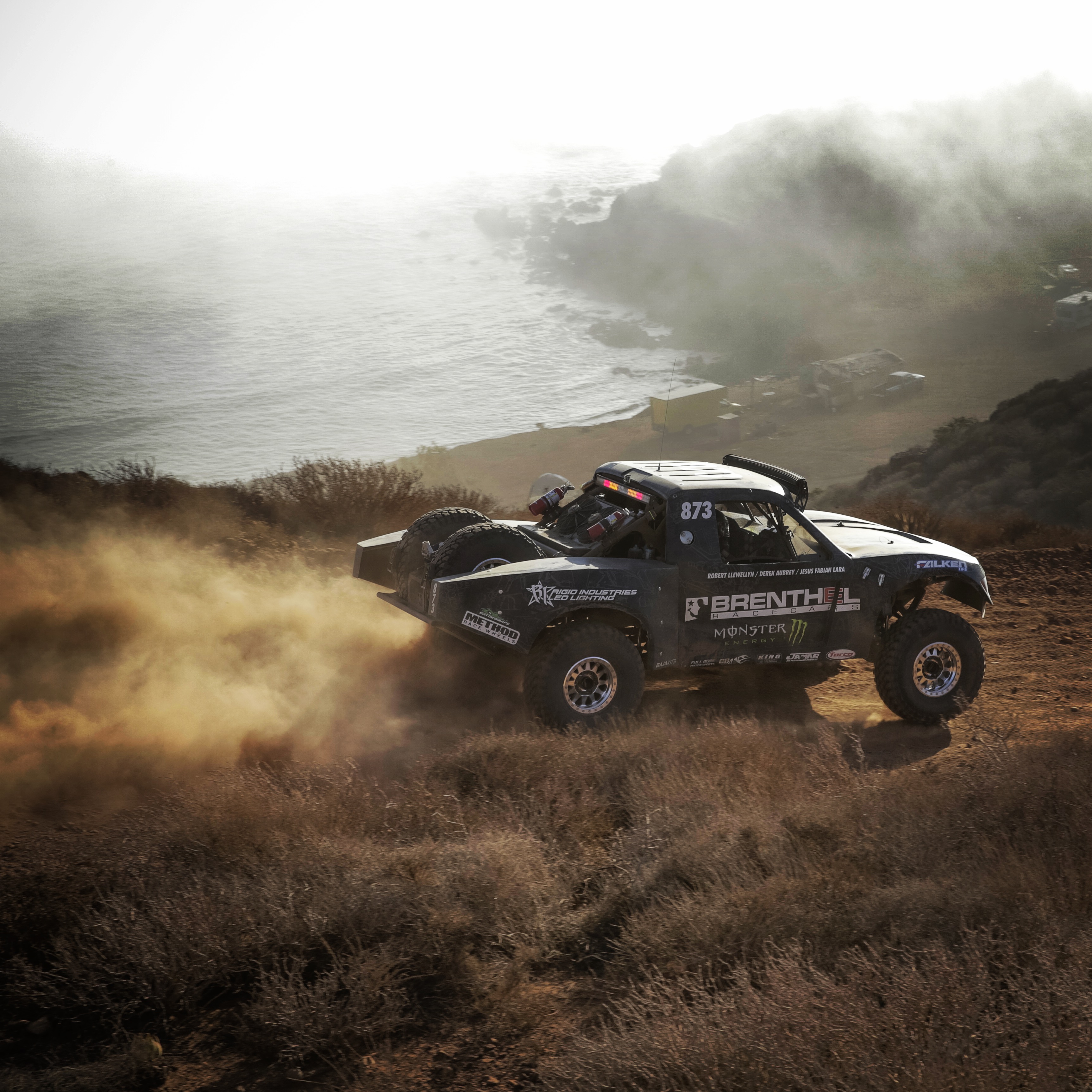 (The amount of suspension travel these TT Spec trucks have is downright insane. It was plain stupid what you could run into with the thing.)
You felt in control and safe, but all of sudden you're completely out of control. It's kind of the same thing with the motorcycle. I did that for so long, and was really good at it, so those 'oh shit' moments didn't happen very often. But it was reassuring to know that if I did have any 'oh my God, I'm going to crash' moments, and I did roll, nine times out of ten, I would be totally fine. So to have that in the back of your mind is nice.
But at the same time, that can also be a bad thing. If you don't understand the speed, or have any regard for what you're doing, you can end up crashing a lot.
Overall I had a blast – obviously, I've raced and rode my entire life, which was fun and all, but having the chance to try a new sport was awesome. We are going to try and make some things happen next year, and potentially step in the truck a few more times.
Besides that, I'm just spending time at home with my family and hanging out for Christmas. I hope everyone enjoys the holidays with their families and I have some exciting news for next year that I'll fill you in soon enough. – RV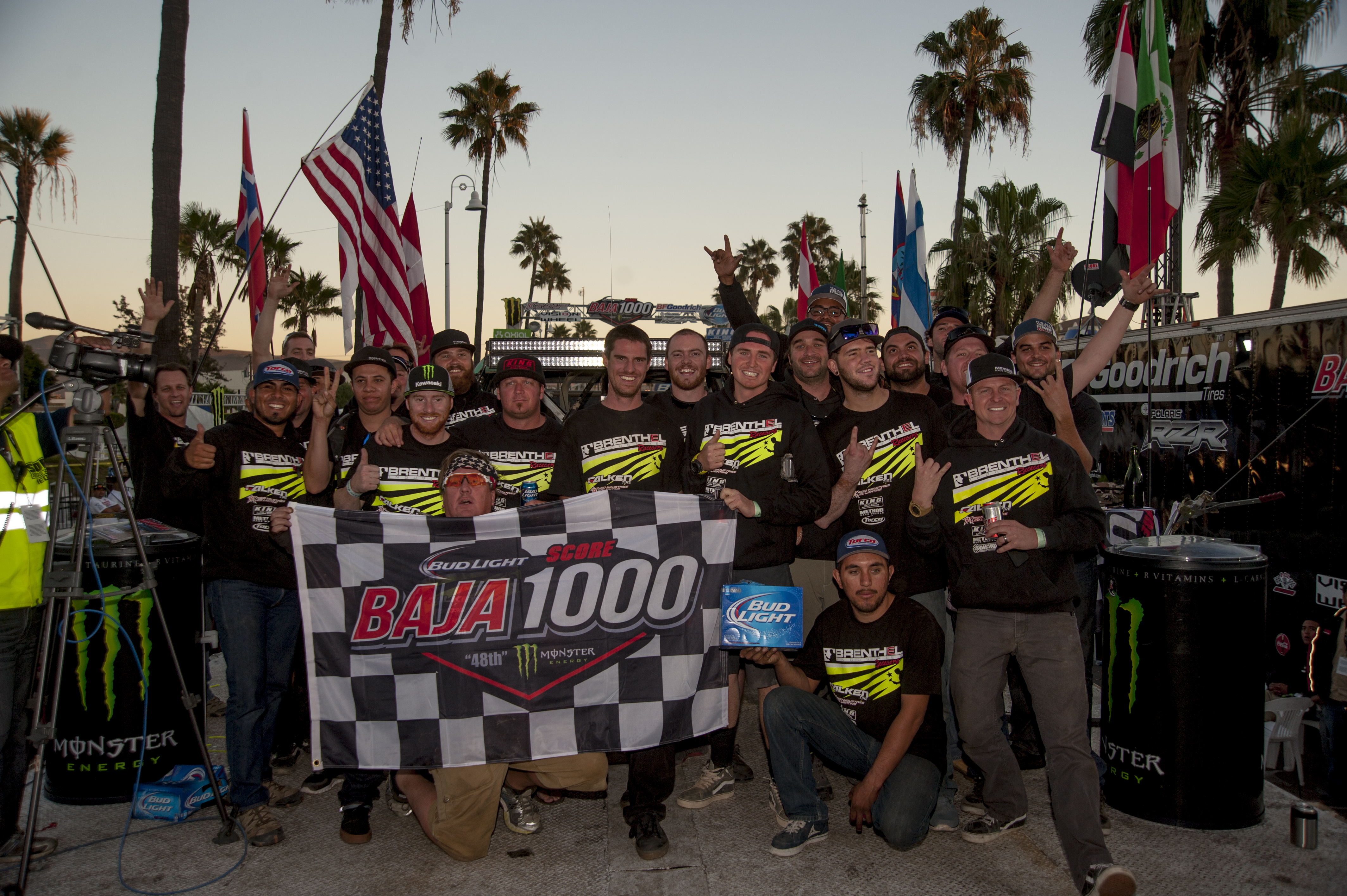 (I had a blast with the Brenthel Industries crew trying my hand at something different. Hopefully they'll invite me back for more!)