So right after Argentina we flew back to Europe, and then the United States for a couple of days to sort out my sports visa. While we were in America we got to see some friends and family which we've missed very much since we've been away. It was a quick visit but it was cool to be back on the home turf, haha. After that we returned to Belgium and got back into the groove of testing and training.
We flew into Milan the Friday before Trentino and drove straight to the track. Since all of the races are in Europe for the next few months, we can stay in a motorhome at the track. So that makes life a little easier. The drive itself was pretty beautiful because we're in the Italian side of The Alps. It's kind of like Argentina in the fact that it is amazingly beautiful. My dad and a few of our friends from California showed up too so it was good to have everyone there.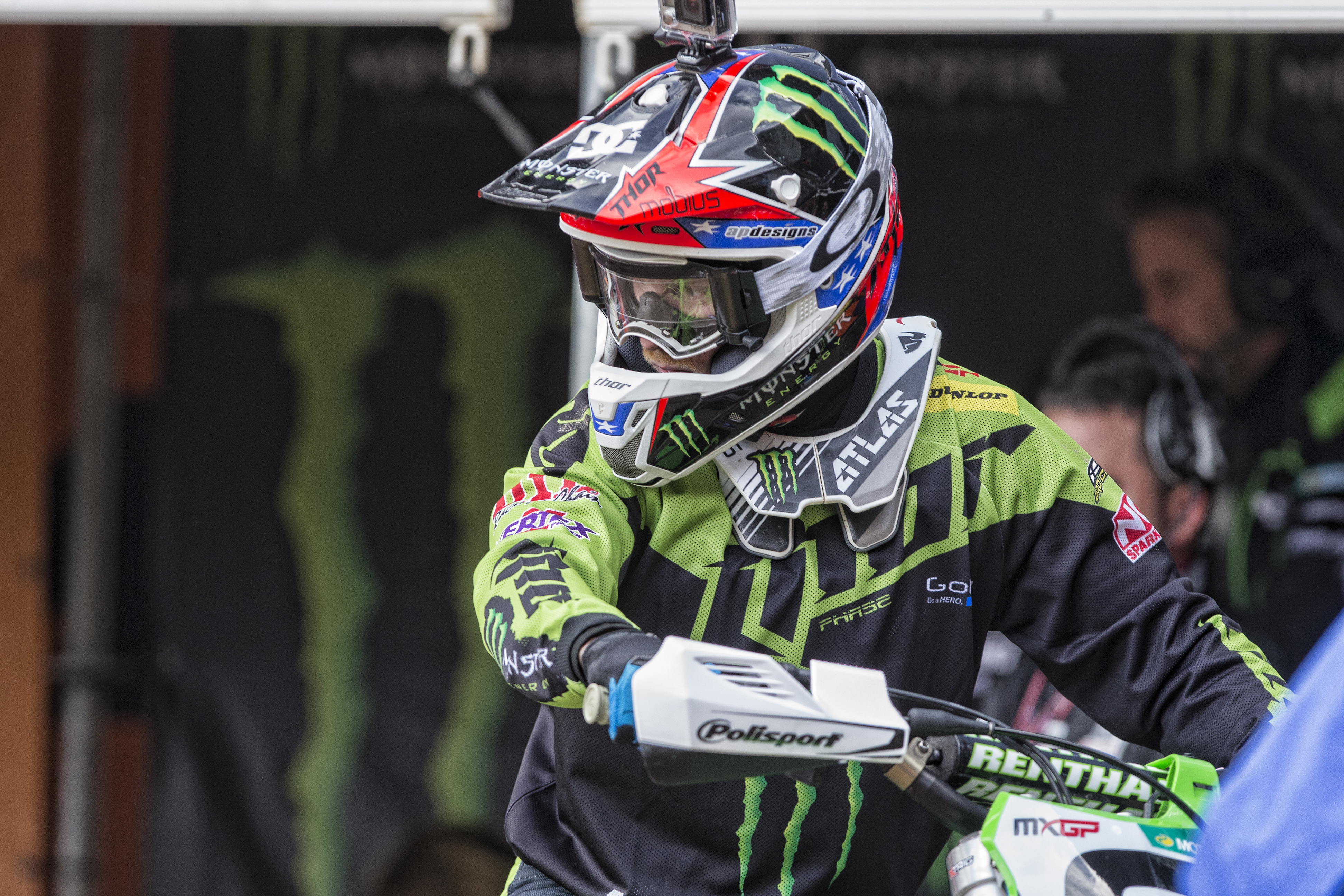 Practice went okay Saturday morning but the format of two practices, followed by timed qualifying, and then an race is a lot to get used to. Pretty soon I'm going to have to stop saying that, haha. If it were up so me, we'd do a 10-minute practice and go race. That's one of my strong points: just being able to go out there and going racing with what you have—making it work. With the amount of time we have, if someone does have a problem they have a lot of time to work though it and get it better.
But we're learning and adapting at each round. Obviously, I haven't been to any of these tracks, so especially at a circuit like Arco most the guys have a setting that they know. Maybe it worked last year, maybe it didn't. So they know which direction to go, or what not to try. We're just showing up in the dark…
The track itself was another tough one. It's really slippery and one-lined. Plus the layout is small which makes it that much more difficult. It's like gloried Daytona without the Supercross jumps. Tight turns with not a lot of real estate to go to. So more than ever getting a good start was key. In the Qualifying Race everything went well. I finished fourth and I was able to grab a good gate pick going into Sunday's motos.
In the first moto we got a decent start and were up front right away. We've spent the last few weeks testing and trying to get some extra power out of the motor, and it's working. Kawasaki brought over a couple guys from Japan and Theo Lockwood, who I use to work with a lot in the States.
In the race, we were a little faster in some spots versus the other guys, but then they were a little quicker in others. Without a doubt the biggest problem was that it was a really tough place to make a pass. Basically you're just following the leader and trying not to get blasted with roost. I ended up fourth but was only four seconds behind the leader so I felt good going into the second race.
Once again, we got a pretty good start. Not quite as good as the first moto, but we were still right there. For a while I was in third, but close to Tony. It was a little bit like a cat and mouse. He was a little quicker here, and I was a little faster there, but I couldn't find a place to make a pass. DeSalle got into the mix and tried running it up on me on the inside down one of the hills. I should have just let him go but I swept around him on the outside. A few turns later I crashed.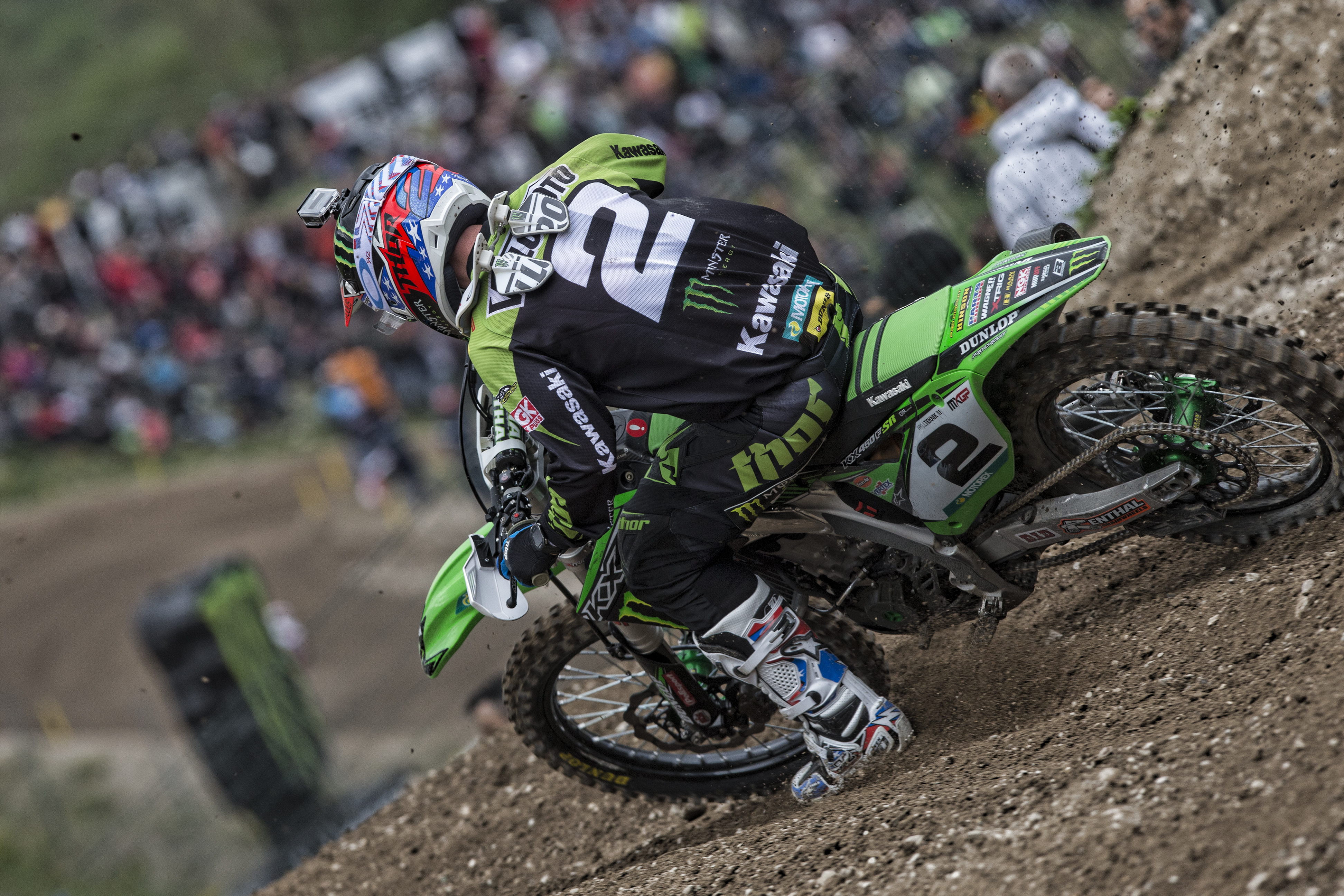 Honestly, I don't even know what happened. Everything was good, and then wham, I was on the ground. I went to the medical center and for an X-ray but they couldn't tell me if I broke anything or not. So we packed up headed to Milan and flew back to Belgium Monday afternoon.
On Tuesday, I saw a doctor who confirmed what I didn't want to hear: I broke my tailbone in four spots. Unfortunately, there's nothing they can do for it, so basically, we just have to wait and let it heal. I want to race and plan on riding on Friday. After that we can make the call if we're going to line up at Valkenswaard. Hopefully I'll have better news here shortly… – RV