We stopped by Ryan Villopoto's house in California today to see how things were going for the injured Monster Energy Kawasaki rider. With a broken right tib/fib, RV has been hanging out and letting it heal, which is going to take quite a while.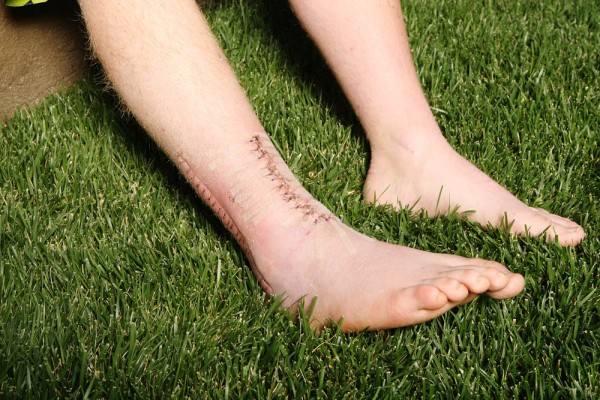 According to RV, the doctor said he won't be able to walk on it for 12 weeks, but like any racer he's aiming for eight weeks. No word yet on when he will begin riding after that.
Villopoto also mentioned that since he was in and out of the hospital for the better part of three weeks, he lost a lot of weight—roughly 20 pounds. With the bandages freshly off of the surgery incisions, RV was sporting some serious scars. Check out the photo below; there are two plates and numerous screws in his leg. He also underwent two surgeries—one taking six hours and the other eight.